Manufacturer of the most unique chocolate works of art
Ordering Information Page
To all our customers, thanks for your patronage!
Due to circumstances beyond our control
we will close our business
for at least one year.
We ship worldwide - via FedEx & The US Mail
We deliver only in the NY Queens area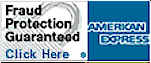 This ordering page pertains to shipping products from the general catalog.
For "Braille only shipping" please go to Braille only shipping page
[www.chocomelt.com]

150-07 Bayside Ave. * P.O. Box 540836 * Flushing NY 11354
Within New York State: 718-461-1873
Outside New York State: (888) 568-6665
Fax:(718) 321-0217

e-mail : chocomelt@aol.com
Please note that:
- All novelties are hand made in milk chocolate, details are beautifully accented in a rainbow of colors.
You have to request dark or white chocolates.
- All items are made of chocolate unless otherwise indicated.
e.g.: Boxes and Vases - are made of chocolate.
- Colors may Vary & Weights are approximate.
- All the Chocolates are wrapped with cellophane & ribbons. Gift wrapping is extra!
Please Note: In the price list All novelties with:
"*" next to the price are sold by weight only. Price per pound - $10.00
"ø" next to the description - item cannot be shipped, have to be picked up - Sorry.
Special Orders: 1. All novelties, can be made with Sugar-Free Chocolate, with or without colors.
Add 25% to mentioned retail price.
2. We can customize the order to your needs.
3. Items are usually made with milk chocolate.
You can ask for: Dark or White Chocolate instead.
Corporate Gifts: Please check the catalog for ideas. You are not limited to what you see!
Our specialty is working with you to develop your concepts.
Minimum Order: $100.00
Discounts for resale or fund raising only: Orders over $250.00 - 10% discount
Orders over $500.00 - 15%discount
For larger orders - Call
Shipping: - Shipping can be charged only after products
are weighed by us since weight vary.
All orders are F.O.B. Flushing, NY.
Shipped usually via: FedEx air & ground, Air Parcel Post / Priority Mail or Delta Air.
We can ship next day, you have to ask for it.
We attempt to ship at the least expensive, but most expedient way.
No Chocolate Shipments July-August.
Drop Shipping: Each gift shipped to a different location will be charged as a separate shipment.
An acknowledgement will be sent to you at time of shipment.
At no extra cost:
We will include any card that you supply us or we will mention you as the sender.
Please Order Promptly: In order to ensure prompt delivery, especially before the rush of the holidays,
send in your order 30 days beforehand.
To expedite delivery please fax, call in or e-mail us the order.
Turnaround Time: Remember that all Novelties are handmade to order so,
please allow 2-3 weeks for delivery.
We will try to make it faster, but.........consideration will be appreciated !
Please give us even more time before a holiday.
Terms: NO C.O.D.
Pre-payment money order or bank's check (no personal checks accepted.)
Please do not send cash. (There will be a $25.00 service charge on returned checks)
We accept .
Please DO NOT E-mail us your credit card number.
Only Fax or Phone it in.
Returns: No returns accepted without authorization first.
Prices Subject to Change Without Notice.
Keep all Chocolates in a cool place and not in direct sunlight. Do Not refrigerate. Shelf life - 1 year.
When will your gift arrive via Ground only?
Use the map below to estimate (not guaranteed)
how many Business Days It typically takes
FedEx Ground
to deliver a package from our New York facility to your destination within the Continental US.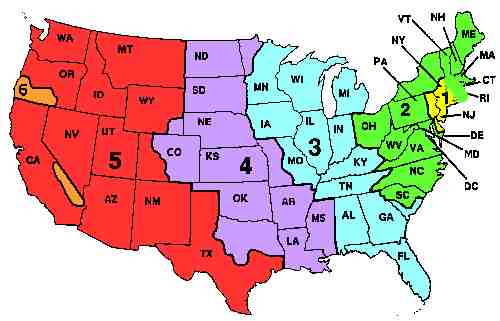 | Holidays | Everyday | Gift Baskets | Braille | Buy Books |
Recipes | No Frames home page | Text Only | Top of Page | Contact Us |