! DOCTYPE HTML PUBLIC "-//W3C//DTD HTML 4.0 TRANSITIONAL//EN">
THE CHOCOLATE EXPERIENCE,Inc. [ Home ] [ text only ] [ Halloween page ]
Welcome to the site where you'll find
unusual chocolate treats, centerpieces, surprises & trick or treats

Hand made to order in any flavor..........
By THE CHOCOLATE EXPERINECE, INC.

This is our
JACK O'LANTERN / CHOCOLATE PUMPKING - CONTAINER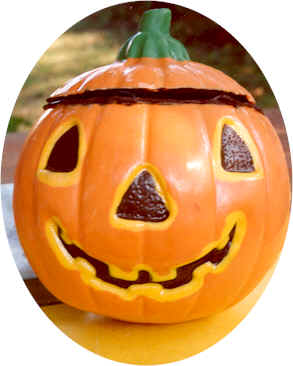 TO ORDER PLEASE
e-mail to: chocomelt@aol.com or
Call: 718-461-1873 or
Fax: 718-321-0217
FOR MORE PICTURES VISIT OUR PICTURE GALLERY
[ No Frame Home Page ] [ Frames Home Page ] [ Search Our Site ]
---


Chocolate novelties * impressive gift baskets
& the most imaginable, eatable presents.
P.O. Box 540836
Flushing NY 11354
* 1-718-461-1873 * Fax: 1-718-321-0217 * Email to: [chocomelt@aol.com]
Choco Braille is a registered trademark « by The Chocolate Experience, Inc. 1998
have you bookmarked our site: http;///www.chocomelt.com
Need more information or have any qeustion or suggestion please feel free to e-mail or call.